Four Bar Spreader Box Frame Assembly
DAIR has worked with a local crane company to develop an adjustable four bar spreader box frame assembly. This was designed to be used to lift modular homes in a very efficient manner.
The design minimizes time spent rigging-up and minimizes required overhead. This allows for less boom extension and provides more effieicent use of crane capacity.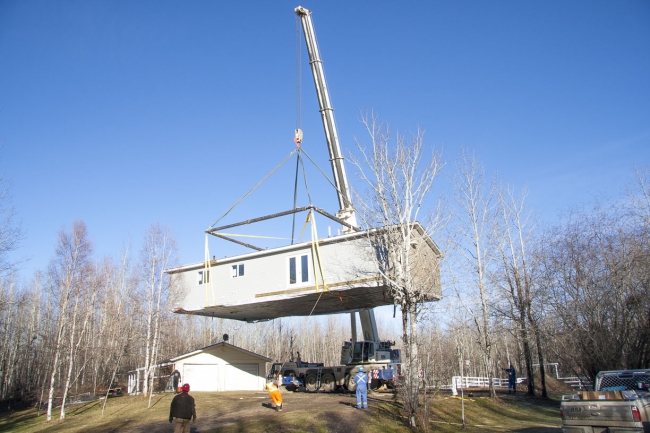 Crane Outrigger Pad - 100 Ton
DAIR worked with a crane company to develop a 100 ton outrigger pad. The outrigger pad can be moved by forklift, and when multiple pads a stacked, they are interlocking. The analysis was performed for "soft" ground conditions, which require a stiffer outrigger pad to distribute the load evenly to the ground.
Standard Adjustable Spreader Bar
DAIR has designed a number of different standard spreader bars with different range of lengths and different capacities.
Crane Boom Dolly
When a local crane company purchased a new mobile crane, there was no crane boom dolly available. DAIR worked with the company to design the dolly with a unique design to also transport the counterweights.

DAIR worked with the design ideas that the client had, and created a solid body model of the crane boom dolly. Using assembly constraints the range of motion of the dolly was investigated to ensure that the design did not have any restrictions or interferences.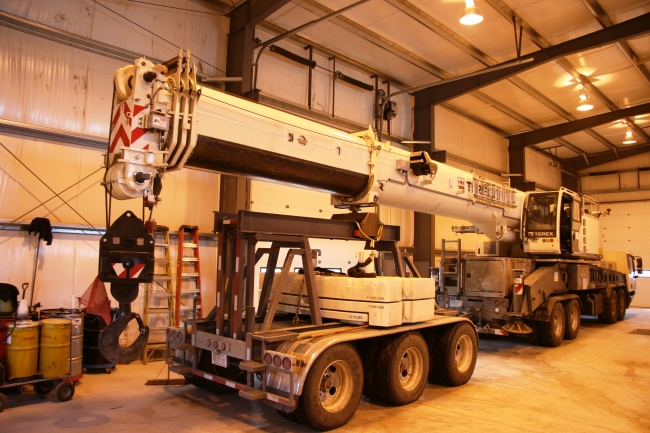 Once the conceptual design was completed, a finite element analysis was performed to ensure that the structural members were appropriately sized. Once this was completed a set of fabrication drawings were provided to the client.