Design Review of Trailerized Substructure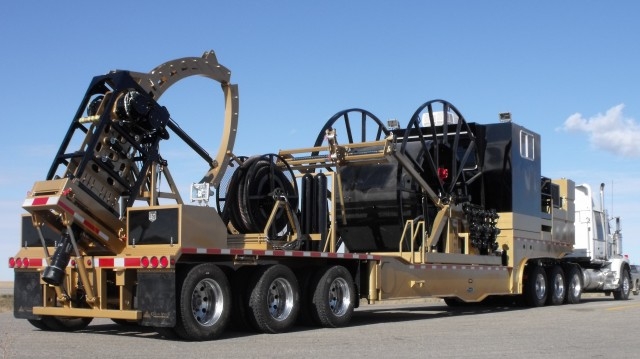 DAIR Engineering was approached to provide a design review and an API design binder of a trailerized substructure for a coil tubing rig. The trailerized substructure supports the coil tubing reel, a driller's cabin, along with supporting the coil tubing injector.
Computer Solid Modelling and Structural Modelling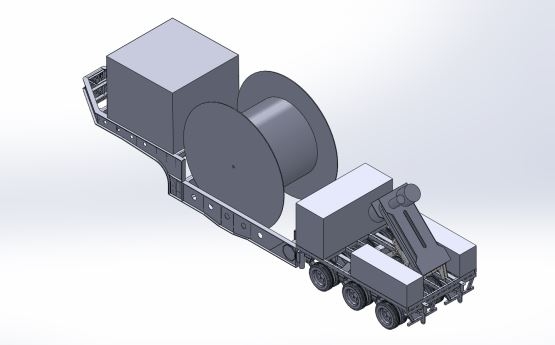 The design review consisted of creating an analysis model of the trailerized substructure in a structural analysis program, and applying the applicable loads. The approach taken was to create a solid body three dimensional computer model based on client supplied drawings. This allowed for a complete understanding of the structure, and the ability to visualize how the structure was built and how the load bearing members transferred load through the structure.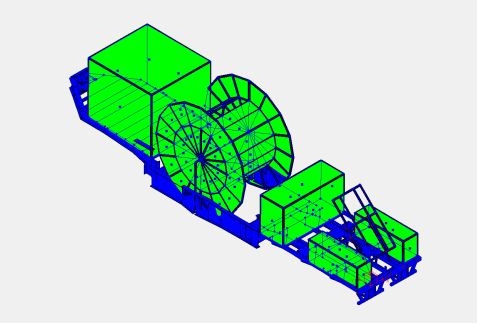 The structure was analyzed in a structural analysis program. The rendered image provided a visual representation of the structural members. Once the loads and constraints were applied, the analysis program provided results checked against allowable code values. The results could be viewed graphically, and the complete analysis and results were summarized in a report indicating that the structure met all API design requirements.