Heavy Duty Lift - Assessment, Repair Procedure and Re-Certification
DAIR was contacted after an incident with a 36,000 lb heavy duty rotary lift. The client undertook a detailed investigation to determine the root cause of the failure and to review the inspection and paintenance procedures pertaining to the lift.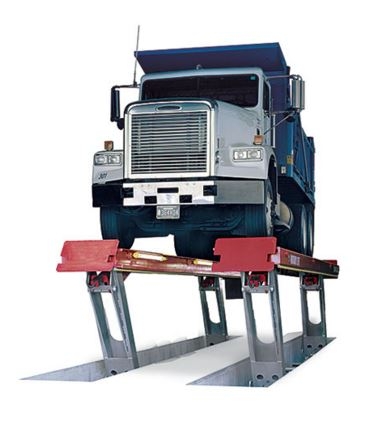 DAIR was invited to review the lift and provide an opinion as to whether the lift could be repaired, or whether the lift had to be taken out of service.
DAIR suggested an approach where the lift would be measured, and all of the documentation pertaining to the lift would be reviewed. Then a preliminary report would be prepared summarizing the finds.
After reviewing the preliminary report the client requested that DAIR provide the required repair procedures and inspections to implement the repairs and re-certify the lift for return to service.
Preliminary Assessment
Post Repair Alignment Measurement
Function Testing and Certification